Are you looking for a superior online banking service or experience? Mintyn is ready to give you a wonderful customer experience through cutting-edge technology. Mintyn is a portfolio of Tekedia. This startup is a vision birthed by renowned Professor Ndubuisi Ekwekwe of Famiscro. Ekwekwe has a banking experience with the defunct Diamond Bank now Access Bank. He moved to the United States to continue his education.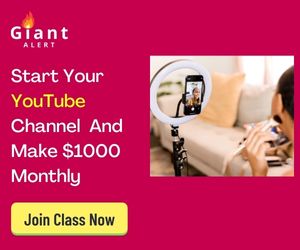 The bank has made account opening seamlessly easy for individuals, corporate bodies, and entrepreneurs. It operates 100% online banking without you entering into the banking hall. Is that not amazing. It is pretty simple to sign up and operate an account with them. You can please use this referral code to sign up 067552. Mintyn's digital products include dollar virtual cards, this card brings relief for most e-commerce merchants, online payment vendors, and some other individuals who need international payments.
The interesting thing about Mintyn is, that it operates a zero charge on transfer payments. This has made them be friendly for businesses and individuals who make lots of payments daily.
There are other amazing features you can enjoy banking with them such include personalized tracking. It gives you details of your expenses in real-time and few people are aware of this feature. Won't you rather bank with Mintyn?
BulletProof Clickbank